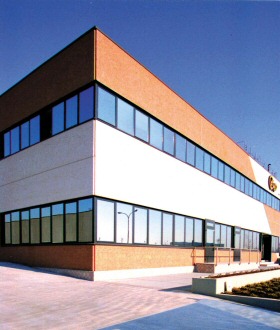 Ciemmeo Srl is a manufacturing company, that has been involved in the jewellery field for over 30 years, well known around the world for the high technology and the solidity of its equipment.
In 1998 Ciemmeo was awarded the title of Laboratory by the Ministry of Universities and Scientific Research, allowing to conduct research work for Industry.
The company designs and produces customised plants and equipment in order to reply to the market's innovative requirements. It is a dynamic firm able to launch, every year, new equipment that can solve technical problems, automatically doing many operations, previously handmade.
Ciemmeo is also specialised in transferring its know-how on innovative machines for the production and assembly of complementary parts, such as rope chain and lobster clasps.
The deep knowledge of the goldsmith field allows Ciemmeo to be leader, with its up-to-date equipment, in the world of the jewellery fashion.