For CIEMMEO, relationships with our customers are very important and one of the places that best accommodate meeting with "insiders" are trade shows. Therefore, next August we will be at the India International Jewellery Show "IIJS Premiere Show 2023" which will take place from 4th to 8th August 2023, in Mumbai. Let's find out more about this fair.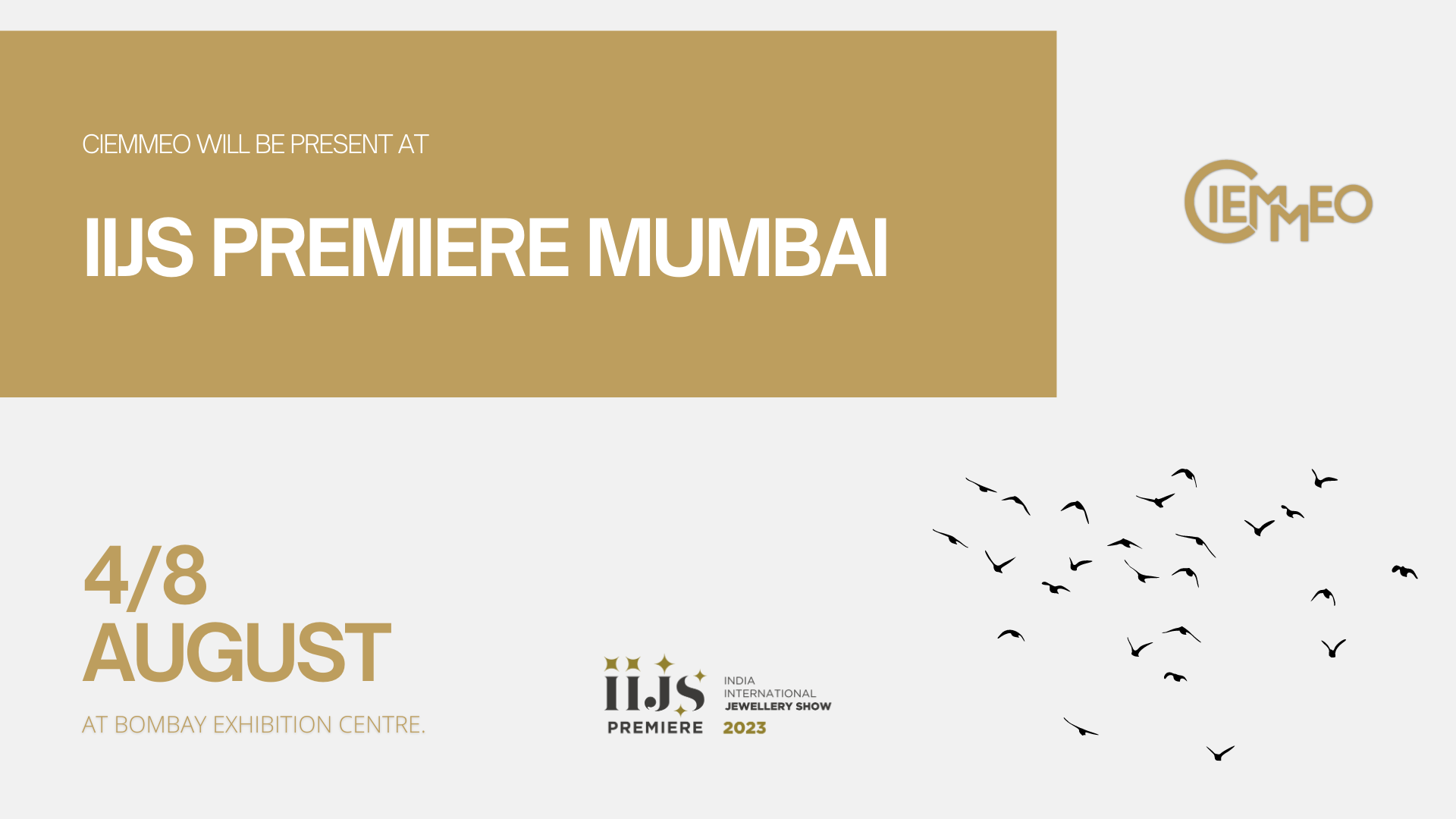 The India International Jewellery Show "IIJS Premiere Show 2023" is one of the world's largest jewelry fairs, organized by GJEPC India and it will take place at the prestigious Bombay Exhibition Center in Mumbai. There will be 1850 exhibitors, 3250 booths and visitors are expected from more than 80 countries for a fair with a global character on both the visitor and exhibitor side.
The stars of this fair will be machinery from around the world with a large participation of Italian machinery companies:
In addition to the display of the best raw material, there will be multiple workshops and educational facilities that will allow people to learn more about production processes through the participation of international companies. CIEMMEO will be present at this India International Jewellery Show as one of the companies showcasing the latest generation of jewelry making machinery with a team of experts who will be ready to respond to any need.
Find out more information about the fair, click here to visit the official website.
The importance of trade shows for jewel industries
This India International Jewellery Show has a very important role in the business for jewel industries, also for CIEMMEO is fundamental because in this way it has the opportunity to maintain a continuous relationship with customers from all over the world and to meet new potential customers, all in one place and event.
Although digital has taken over in recent decades and many business contacts can be handled at a distance, being able to meet people and touch business realities gives the opportunity to develop a human aspect that would not be possible with technology alone.
This relationship also includes the luxury and jewelry world at the forefront, and even today, many jewel industries participate in trade shows and events to keep this human connection alive. And so, this explains CIEMMEO's pleasure in participating in these fairs as well as the number of 1850 exhibitors and more general jewel industries that choose to participate in trade fairs.
Request more information
Therefore, we will be present at the fair from 4th to 8th August 2023 in Mumbai, pavilion 7W and stand 725C. Click here to request any information about the exhibition or to learn more about our products.