At Ciemmeo, always striving for perfection, we recently upgraded our quality control procedures to have the possibility to work with the highest precision. Let's discover our new Zeiss O-Inspect high precision measurement bench.
The technology of Zeiss O-Inspect permits to reach micrometric precision of 0.0001 mm in 3D thanks to laser and touch technology, coupled with state-of-the-art software ensuring the highest precision in production.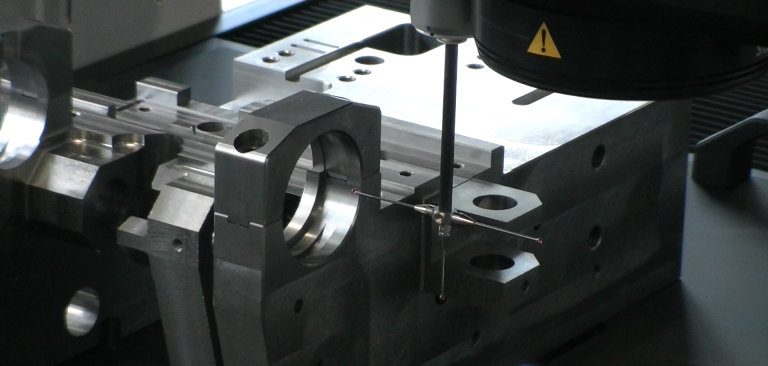 This multi-sensor measuring machine is able to optimally measure each characteristic in compliance with ISO-10360 optically or by contact. The process of striving for perfection is realized through:
large visual field with high image definition
quick and precise 3D tactile measurements
optical measurements for sensitive surfaces
increased reliability in less time
There are 2 important parts of this machine that are made with the focus on striving for perfection:
the lens employed provides 4 times greater field of view and excellent image definition even in peripheral areas;
the lighting system allows for extremely versatile illumination of surface shapes, textures and colours, so that edges are sharp and different angles of incidence can be worked on.
Click here to discover the Zeiss O-Inspect technology.
The importance of choosing the correct machine for chain production
At Ciemmeo the entire production is focused on designing and building the perfect machine for the task required following the customer's requirements, providing products with a flexible approach and a simple use.
In relation to the supply of the optimal machine to make jewelry, Ciemmeo also has a team of engineers that can train customers on the various equipment and production processes.
Request more information
Ciemmeo manufactures and supplies high-tech machinery for the production of the highest quality jewelry with the goal of striving for perfection. Contact us here to request more information.